Iubesc machiajele de calitate la fel de mult ca si tine, dar cu toate astea sunt constienta si de preturile acestora. Un produs scump nu iti va asigura o calitate buna intotdeauna. Piata este atat de mare incat gasim produse bune pentru orice buget. Am reunit o colecție de câteva produse preferate pe care le gasesti în geanta mea de machiaj si sunt sigura că le vei iubi.
You can't buy happiness but you can buy make-up… which is pretty much the same.
Asa cum am spus in alt articol, fiecare brand are produsul lui bun. Deseori clientele ma roaga sa le recomand un produs bun, din diferite categorii, dar care sa nu fie foarte scump.
M-am gandit putin ce produse as putea incadra la aceasta categorie si am gasit cateva produse pe care eu le folosesc si de care sunt foarte foarte multumita. Le-am recomandat si clientelor si toate au fost incantate de aceste produse.
1. Mascara de la Essence – Nu puteam sa incep aceasta categorie fara sa pun produsul meu preferat pe primul loc. De aproximativ 4 ani folosesc acest mascara, care nu m-a dezamagit deloc, ba chiar mi se pare ca intrece orice asteptare. Costa in jur de 15-20 lei, il gasiti la DM sau in hypermarket, ori daca nu il puteti achizitionat din shop-ul de mai jos.
Get ready to look like an instagram model on a budget.
2. Rujul lichid mat de la Maybelline– L-am primit de curand de la o clienta si m-am indragostit de el. Nu-mi vine sa cred cat de mult rezista pe buze si cat de greu il indepartezi. Are o textura usoara, cremoasa si nu se strange pe buze si nici nu crapa.
3. Fardurile de la Melkior – Imi plac mult, am si eu in trusa mea aproape toate nuantele si sunt foarte bune pentru daily use. Intr-adevar am gasit cateva nuante care mi s-au parut putin prafoase si greu de blenduit insa majoritatea sunt super ok.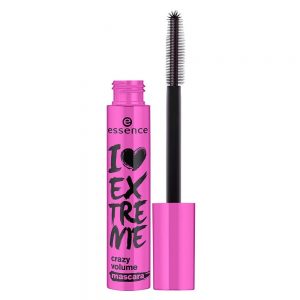 With a good make-up product, every woman can be an artist.
4. Demachiantul pentru ten de la Tis Farmaceutic – La fel ca si mascara de la Essence, de cativa ani buni, folosesc acest demachiant. Imi place mult pentru ca-mi lasa tenul moale si hidratat dupa ce-l folosesc. Contine ingrediente mai naturale fata de restul demachiantelor de pe piata, precum miere, extract de propolis si cateva extracte din plante. Pretul este in jur de 7-10 lei. Il gasiti la Plafar sau la Farmacia Tei.
5. Fardurile de la Inglot – Chiar daca v-am recomandat deja un brand bun pentru farduri, nici de cele de la Inglot nu trebuie sa uitam. Raportul calitate pret este foarte bun. Le puteti comanda online sau le puteti achizitionat din shop.
6. Concealer de la Maybelline Instant Age Eraser – Cred ca este unul dintre cele mai bune produse de tip drug store pe care le-am incercat. Are o acoperire mica spre medie, ofera luminozitate si se gaseste in diferinte nuante. Atentie cand va alegeti nuanta, pentru ca exista subtonuri roz si galbene. De preferat ar fi sa alegeti o nuanta mai deschisa decat tenul.